BANDAR SUNWAY – The average working Malaysian may have heard of the terms CCRIS or CTOS being mentioned here and there, especially when applying for financial products such as loans and credit cards. These are two terms that Malaysians need to understand and know the difference because they can play an important role in helping Malaysians enhance the credibility of their financial health.
CCRIS & CTOS: What's Their Difference?
The Central Credit Reference Information (CCRIS) is like but not meant to be mistaken for a CTOS report. However, despite CTOS and CCRIS being two different subject matter altogether, they are both helpful in indicating a person's financial health.
CCRIS provides credit reports and is managed by the Credit Bureau of Bank Negara Malaysia (BNM). It collects credit-related information on all borrowers of participating financial institutions (such as banks and insurance companies) in the country. Borrowers include individuals, businesses, associations, and Government entities among others.
CTOS is a private institution and is one of Malaysia's leading Credit Reporting Agency (CRA). It provides credit reporting as well and is widely used by financial institutions to determine an applicant's creditworthiness aside from CCRIS.
Both provide credit reports, however, the reports by CCRIS are processed through a database managed by BNM whilst CTOS is privately managed. Another key difference is in the way the credit information is gathered. CCRIS derives information from financial institutions, CTOS on the other hand gets credit-related information from public sources.
The Benefits of CCRIS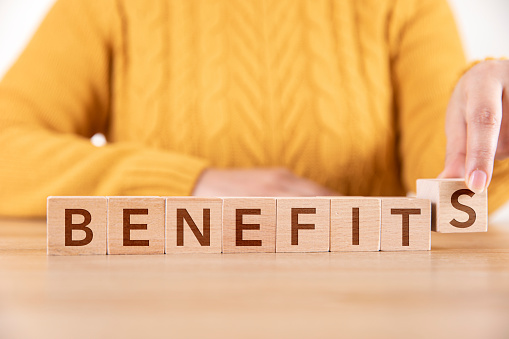 Simply put, an individual's CCRIS report acts as their financial health report card to give loan providers an assessment of a potential applicant's suitability to borrow money from them.
Many people do not realise this but having a healthy credit score can create a positive ripple effect on countless aspects of one's life. Having a healthy credit score shows that an individual is responsible and diligent about paying their bills, which significantly lowers their risks as a borrower. The lower an applicant's risks are, the more likely it is for banks and lenders to approve their credit applications.
Therefore, having a CCRIS report to prove one's eligibility and creditworthiness for them will make it much easier to proceed with loan applications, save money on interest rates, get approved for instalment plans, and more.
What Is e-KYB?
The e-KYB (Electronic Know Your Business) process is not so different from the most widely known e-KYC (Know Your Customer) process. The difference lies in the purpose and intentionality of the process, with the former focusing on identifying companies and suppliers, and the latter focusing on consumers.
B2B (Business-to-Business) companies are required to carry out due diligence to identify the businesses they work with and fight money laundering, as well as other tax crimes. This is in addition to ensuring that they work with organisations with security and guarantees.
Companies that, for example, offer professional services to other companies or those that constantly work with SMEs and freelancers must establish KYB or e-KYB procedures to identify the legal representatives of these businesses and verify their connection with the client company.
As with the KYC process, digital solutions in KYB help reduce costs, eliminate bureaucracy, and develop control methods that are safer and more reliable than traditional identification methods.
Digitalisation in Banking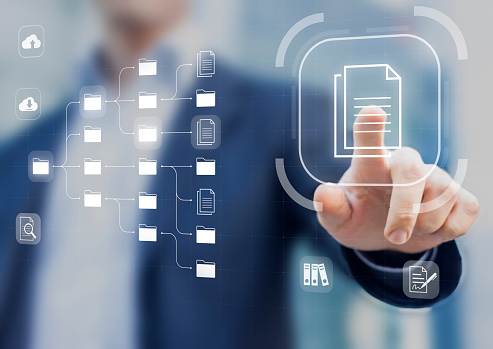 Banks in Malaysia have made some progress on digital transformation but some of these initiatives have faced significant challenges and have not delivered on their initial promise. However, the COVID-19 pandemic and the customer demand and acceptance for digital capabilities present a significant opportunity for incumbent banks as well as digital banks to disrupt traditional banking by adopting new and emerging technologies.
Banks' organisation and operating models traditionally have been built around products with sales and operations teams supporting them. This is alongside functional areas such as finance, HR, IT, and Marketing. With the help of digitalisation, banks can now rebuild operating models along customer journeys.
In addition to the pressure of increasing customer expectations, banks are confronted by constantly expanding regulatory requirements in terms of scope and complexity. As a result, the need for action within these aforementioned areas and the prioritisation and allocation of resources and budgets highlight the challenging and contradicting objectives between digitalisation, cost reduction, and regulatory initiatives. Implementing an adequate process of digitalisation solves this conflict by targeting and developing all areas in parallel.
How Digital Banking Enables e-KYB

The inevitable dawn of Malaysia's Digital Banking Revolution is transforming the financial ecosystem to meet the future economic needs of the nation and promote a sustainable and inclusive financial sector.
Aside from needing a next-generation core banking solution that enables effective customer acquisition and lowers operational costs, there is a great need for Malaysia's digital banks to defend against potential fraud attempts. Besides implementing e-KYC as a way for digital banks to prevent the onboarding of fraudsters, the implementation of e-KYB is also vital.
KYB or e-KYB verification is a company's Anti-Money Laundering compliance. Financial institutions, especially those that make money transfers such as banks, must protect their interests before doing business with another business.
Banks, including digital banks, need to know if their income is misused by corrupt business owners, shareholders, and money launderers. e-KYB will be able to verify the banks' potential customers' corporate information and the personal information of the high management that manages the operations of that customer company.
This is also where a CCRIS report comes in and benefits businesses and financial institutions as it will also be able to provide them with comprehensive and accurate credit-related information required.
The Future of Retail Banking in the Era of Digital Banking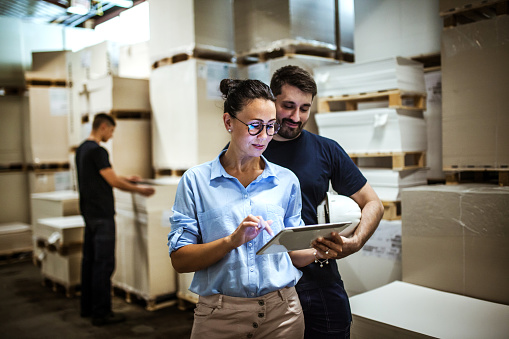 Consumers' growing desire to access financial services from digital channels has led to a surge in new banking technologies that are re-conceptualising the entire retail banking market.
Banks are now staring at the tremendous challenge of proceeding with their digital investments in a cost-constrained environment. Another issue they face is getting their workforce ready to develop the technologies while continuing to deliver value to customers. Simultaneously, they are competing with new digital banks that will keep coming in with newer technology without the legacy debt.
With all the new competition, it has become clear that traditional banks will only survive the fast-paced change in the financial services sector if they are able to reinvent their services, products, and processes. The standard product portfolio, basic online banking applications, and an extensive branch network can no longer attract young, digitally minded customers.
Banks have an important part to play in building trust in the financial system by making calculated investments in technology. Moreover, they need to ensure that their products and services will be able to reach the underserved and unbanked through efficiency and scale. After all, it is a journey enabled by technology and powered by humans.
About WISE AI
WISE AI is an award-winning Artificial Intelligence company specialising in digital identity technologies. We develop world-class emerging deep tech that is adopted by the government and multiple industries. Our AI-powered solutions include EKYC, digital ID, digital signature, and blockchain. Our technology is optimised for the recognition of ASEAN faces.